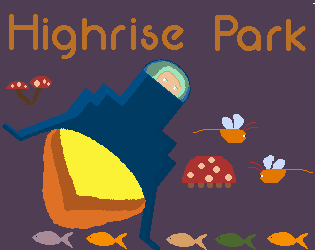 Highrise Park
Basic Control
Use W/D to move, Space to jump (Same with the ship), "m" to shoot. You can only shoot after buying gun from the shop.
You can kill enemy by punching them with your head or with the gun.
For fast travel, buy jetpack from shop and press 'X' to fast travel. Jetpack will appear at the shop after completing the 2nd phrase of the game.
Fishing
Use your Left mouse button and drag fishes to your hook to catch them
Oxygen & Health
Your oxygen meter will go down when you start climbing. When oxygen meter goes down, gravity will start increasing, that will prevent you from jumping higher. Eat mushrooms to regain oxygen and keep your adventure going.
That's all that needs to know to play the game. Hope you'll enjoy it.
Download
Click download now to get access to the following files: